At OTANI Steel we perform many stringent tests and inspections, beyond those required by ordinary standards, to assure a performance and quality that will satisfy our customers.
We are committed to delivering high-quality products for total customer satisfaction.


We have established an integrated quality control system to maintain the desired level of quality throughout the production process, from material purchase to shipping the products. All employees involved in production are actively engaged in the source control process.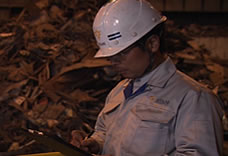 To minimize energy loss and increase product yield, the purchased scrap steel is classified into 16 types, according to the source, to control the chemical constituents of the material and prevent impurities from being incorporated into the finished product.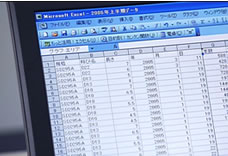 OTANI Steel brought in our Mill Sheet Web System in 2006 to improve efficiency in issuing and checking the mill sheets for orders from distributors and processors. Even before then we managed the details (steel grade, designation, molten steel lot number, and quantity) for products stored in warehouses that our customers had registered with us, and made thorough cross-checks with the quantities shipped. However, circulating and sharing data on the Mill Sheet Web System has made it possible to manage information accurately and speedily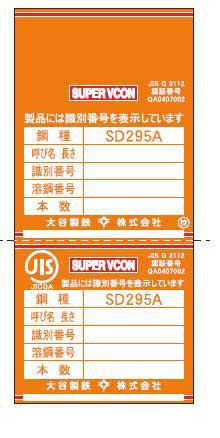 When orders are checked on the construction site or in the warehouse the tag attached to the bundle is sometimes removed to be compared with the mill sheet. Up until now it has been difficult to manage products from which the tag had been removed. OTANI Steel has therefore adopted a gstub tag systemh whereby a stub remains when the tag is removed.


---

The tag and stub are separated along the perforations and, even if the tag has been handed over, it is still possible to check the steel grade, designation, length, molten steel lot number and quantity for each bundle on its stub.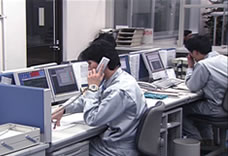 IWe maintain a system capable of promptly dealing with any product problems that might arise. We keep meticulous records of product identification numbers and inspection / production reports for each process, enabling us to seek out the cause of the problem at the same time as actively working on improvements.


We work to ensure the best performance of our products by adhering strictly to the JIS G3112 requirements. In addition, we are making every effort to improve the level of customer satisfaction through compliance with ISO9000 series requirements. We are committed to delivering excellent products through a meticulous quality assurance
policy and offering comprehensive support of our customers.

ISO9001 registration certificate

JIS mark approval certificate


WDI refers to an alternative audit applicable to ISO-certified companies when a certain period has passed since the company received ISO 9001:2000 certification. The company is considered to have carried through with a well-developed and implemented quality management system.
Holding WDI certification allows the company to substitute its own internal auditing system for some auditing functions of the external certification organization.
The reliability of internal audits is a major factor in WDI assessment.
It was hard to evaluate the level of competence and skills required of an internal auditor, but we thought of the internal auditor as an agent acting on behalf of both management and the certification body and provided in-house training that covered everything from the principles of ISO certification to auditing procedures.
As a small company we do not have unlimited management resources, but we made full use of our company resources when we became the first in the electric furnace industry to try for this certification. This initiative was an expression of the OTANI spirit, which emphasizes the process over the end result, and also of the continued efforts of our company over many years.